To help students fully utilize their leisure time and enjoy life.
To enable students to strive for a balance between study and other activities in school.
To nurture students' team spirit, self-discipline and sense of responsibility.
To enrich students' general knowledge and broaden their horizons by taking part in extra- curricular activities.
To foster positive lifestyles in students.
To encourage students to serve the community.
To broaden student's horizons and learning experiences.
Mr. Chan Ho Yin (Chairperson)
Ms. Cheng Pui Ki (Assistant)
Mr. Lee Siu Fai
Ms. Che Sui Ping
Ms. Wong Suk Yee
Ms. Cheung Yuen Fun
Event

Teacher(s)-in
charge

School picnic

HY Chan, PK Cheng, SY Wong, SP Che

Data input

HY Chan, PK Cheng

School clubs

HY Chan, SP Che(P.E.),
SF Lee (Arts & interests),
YF Cheung (Academic),
SY Wong (Service)

Inter- house activities

HY Chan, PK Cheng

Large-scale activities

All members

Publicity

SF Lee, H Y Chan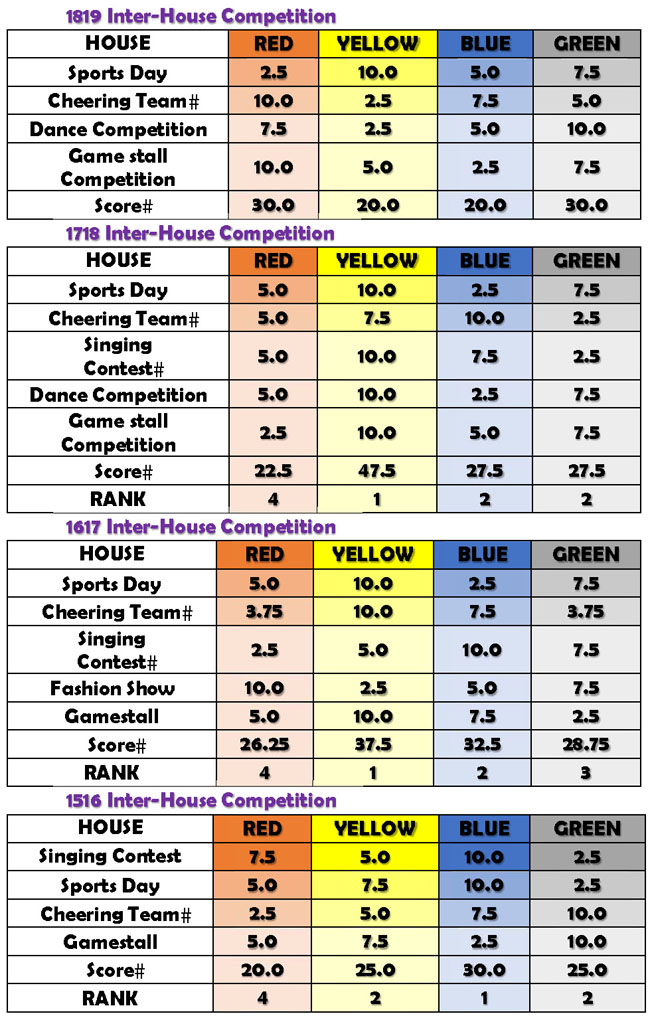 Inter-house Sports Day Mascot design competition
Champion: Blue house